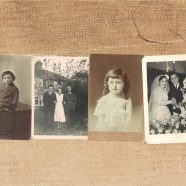 Welcome to the new look South African Genealogy website. The site has been online for 11 years now, which is pretty long in the tooth for any website, especially without any major changes. And it really showed. So I took a long hard look at the appearance, the navigation and the searchability of the data and it became clear that it was time for a serious make over.
What's new?
Well, apart from the cleaner, less cluttered appearance, the biggest change is how we access the data in what I called the DataArchive on the old site. There you would have to trawl through every single list to see if your ancestor was named. This was time consuming and not very practical as the amount of data grew. So I got a very clever developer to design a custom search engine for SA Genealogy so that you can instantly search multiple databases and have the results displayed on one screen. I hope you find it useful.
I have also incorporated my blog, previously known as The South African Genealogist, into this site under Posts.
South African Genealogy will be adding new records on a regular basis so please visit often.
If you would like to contribute any passenger lists or other data that you have put together please contact South African Genealogy and let's put it out there for others to enjoy too.